We give you Access to the best Composers and Sound Branding artists!
European Quality Winner: 97%
Price/Performance Test: 1.0 (A)
The best Composers on the Internet!
We've composed for Hollywood, companies, clubs, bands, artists, film and TV. From single songs to sound branding, from commercial music to radio commercials, from film music to jingles, from soundtracks to anthems, from bass lines to guitar solos: our tailored compositions make you, your product or your project shine! If you are looking for great compositions at a fair price: You are in the right place!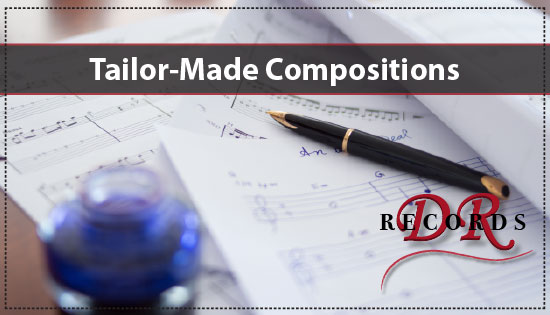 Why the best Composers?
Compositions are the essence and the basis of everything we do. No music, no song, no musician, no star, no band, no radio, no film, and no dance without compositions. Thus, composers are the real but often unknown superstars in the music business. Their work is the basis of every success. Composers know how to touch people with music and how to create a recognition value. Composers know how to achieve economical success. And they know which compositions work.
How much are Compositions or Sound Branding?
In almost all our service categories, we offer flatrates. In the field of composition and sound branding, this is not possible. How much a particular composition is, highly depends on the scope and the area of the respective project. An anthem for a local club is surely less than a soundtrack for a film that is to be distributed, globally. Nontheless, we can give you a starting point: Our compositions start from US$ 249/ minute and they will be registered with collecting societies.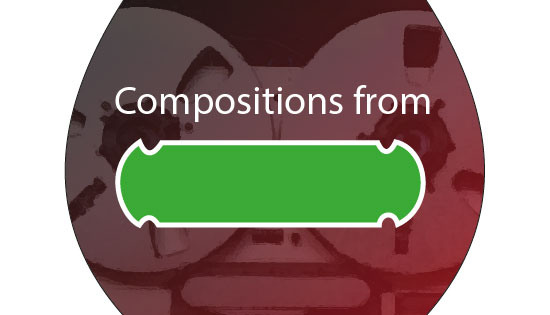 US$ 249
How to work with us?
Working with us is easy. However, to ensure that the results are as good as can be: Check our "Preparations" below. At the bottom of this page you'll find a checklist that you can go through before submitting your files via the green "Get a Quote" button (top of the page).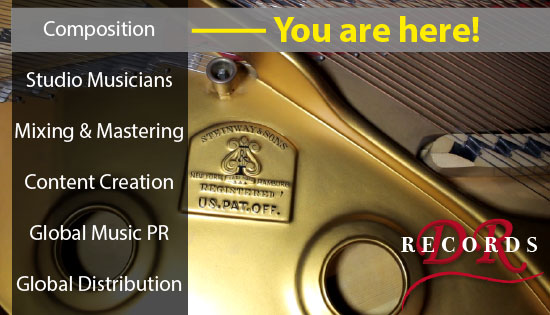 1. Are you ready to hire Composers?
Compositions are the very first step in producing music. However, maybe compositions are not the first step regarding your project. It is helpful if you can describe your project, your needs, and your target group. From that point on, we can accompany you all the way from the first musical idea to a globally distributed end product! We are your one-stop solution for all things music! Simply check out the "Music Services" on top of the page.
2. What exactly do you need?
Our composers can write and arrange whole songs for you. We can craft short Jingles. Or epic film scores. Are you interested in sound branding, commercial music, soundtracks, anthems?
You already have a composition but don't know how to compose a solo? Or you don't know which instruments to choose? Whatever service you need: You are in the right place.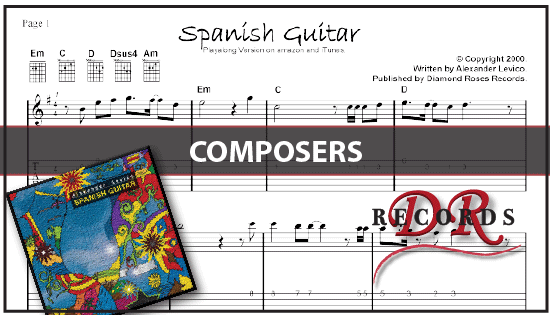 3. Before you upload your Files check this List:
Can you already describe your project, its needs, and target group?
What composition service do you need?
Get your Quote: Upload available project info, video or audio material via our green "Get a Quote" button.
Any questions? Contact us: Support@Diamond-Roses.com
© 2009-2023 Diamond Roses Records.
Landing Page: Best Composers, best Scores, best Sound Branding, and best Compositions